When looking into my degree plan, I saw that I had to take one last rhetoric class in order to fulfill my core requirement. Now I have to be honest, I have never been been a fan of any sort of English class, but I am happy to say that is no longer the case. I actually looked forward to this class every week and will be sad when it is over. Unfortunately, however, all great things must come to an end… And may I now present to you: my country music experiences outside of the classroom..
Coupland Dance Hall
So coming from Fort Worth, I have been to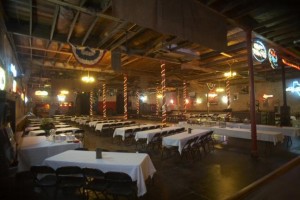 my fair share of Billy Bob's concerts. After coming to Austin I was wondering if I
would ever get to experience the same kind of country music culture. Let me tell you, the Coupland Dance Hall out in Coupland, Texas is all of that and more. When my sorority had a date function there, I was so excited to check it out. From the stringed lights to the country two step this place has it down to a T.
Austin City Limits
Even before I applied to the University of Texas, I had always dreamed of going to ACL Festival. As soon as I got in I knew that was my first order of business, I bought a ticket. One year later and I was still just as excited for my second time. There is really nothing like going to a big field with all of your friends listening to awesome live music. Because the names were somewhat familiar to me at the time, I attended both the Dwight Yoakam and Sturgill Simpson concerts. My dad had recently introduced me to Sturgill Simpson and encouraged me to attend his concert. He was right on about his unique and traditional country sound.

Nashville
My roommates have always told me to sit down and watch an episode of the hit ABC show Nashville, but I could never find the time. When I found out that I could write about this show for my blog post. I sat right down on the couch and started the pilot episode. Little did I know that pressing play on that remote would have me completely compelled by a tv show. I understand that some people think that the drama is unrealistic or the acting is bad, but the music will change their mind on the overall perception of the show. In a previous post I looked further into the duo Lennon and Maisy, but they are just one example of the talent on the show. I encourage anyone who loves a drama filled tv series to give it a try.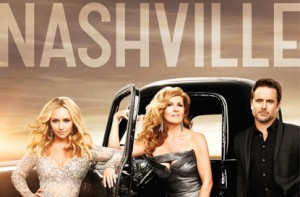 Overall I have really enjoyed this past semester. I not only learned about the history of country music, how to analyze it, and what it means, but I learned how to appreciate it for more than just a twangy sound.