When I saw Rhetoric of Country Music as a class option last spring during registration, I immediately signed up. I figured, I listen to country music a lot of the time, so this class should be fun and interesting. I totally underestimated how much I would learn about the different kinds of country music, improve my blogging and rhetoric skills, and genuinely enjoy learning about older artists who I previously had no knowledge of. Since acquiring more knowledge on the genre, experiencing different "country" activities has had a whole new meaning.
Two-Stepping the Night Away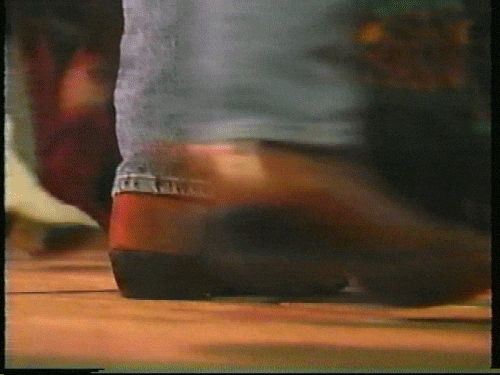 In September, my friends and I boarded a bus to an unknown destination. All we knew was to wear a country looking dress and cowboy boots (my favorite shoes.) The bus ride was long, about 45 minutes, but we entertained ourselves blaring country music and dancing the whole way there. We arrived at Coupland Dance Hall in Coupland, Texas, which had a southern-comfort atmosphere and a HUGE dance floor. While I had a great time at Coupland, there are many other options closer to Austin for people wanting to two-step:
I've Always Wanted To Go To Nashville…
But it looks like for now I will have to stick with Nashville the TV show. I first heard about the show a few years ago, and my sister watched it religiously as it aired on ABC every week, so I ventured to watch a few episodes. The cast list has two of my favorite actresses as stars in the show: Rayna Jaymes and Hayden Panettiere. While I fell in love with Rayna during her time on Friday Night Lights, I love her as Connie Britton on the show. Hayden was introduced to me as a Disney actress, I think it was Ice Princess, and how typical of a young Disney star to emerge as a talented singer as well as actress. While I didn't know about Lennon and Maisy before the show, their cover of "Ho Hey" by the Lumineers is better than the real version in my opinion. This show does a great job of producing songs with a nice country twist to them.
Kacey Musgraves…. I Feel Like I Know Her Personally
As I did some browsing through Texas Music Magazine's online site, I came across a feature written about Kacey Musgraves and I felt a sense of pride. Something about dedicating 2 weeks worth of research into one person connects you on a weird, personal level with them, even though it is definitely one-sided, I feel like I know everything about her and coming across an article written so positively about her makes me feel like one of my good friends is being honored. The article described why she was deserving of being the magazine's artist of the year, and many of the points the author hit were running right along with mine! It felt cool knowing that I had similar thoughts with an artist who gets paid to write for a famous magazine.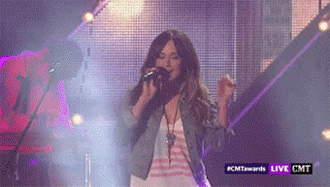 Rhetoric of Country Music will be one of those classes that I will specifically remember as a favorite college class. It was a class I looked forward to every day because I knew I would learn something new that interested me every time I went to class. I learned more about a genre I thought I was an expert in and I learned how to be a better writer. Classes like these are the most valuable in my opinion because they combine the interests of students with academic progression, which is the most beneficial for learning.