For my birthday, my awesome roommates bought all three of us tickets to go see Jason Aldean perform at the AT&T Stadium in San Antonio! I was super excited to have had the chance to share this experience with them because this was the first official concert I had ever been to! Not to mention, that this was the end of Jason Aldean "Burning it Down" tour. Jason Aldean is probably one of my favorite country artist and knowing that I was going to be able to see him perform live was super exciting! Getting to San Antonio was a bit hectic because there was so much traffic but while we impatiently waited, it allowed us to get our vocals warmed up!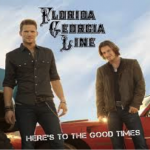 We FINALLY made it to San Antonio and the concert started at approximately 7:30 p.m. As we were going up to our seats Florida Georgia Line was performing on stage already! From our section, we were able to see them straight ahead! Some of the earlier songs they performed were "Anything Goes" to "Here's to the Good Times." Their performance lasted for about an hour but within that hour they were able to execute a great performance! Florida Georgia Line knew exactly how to get the crowd going! While performing they would run from one side of the stage to the next trying to engage as much as possible with the audience. As their performance was getting close to an end they performed "Stay" and "This is How We Roll." Their performance ended with "Cruise" and the crowded went wild!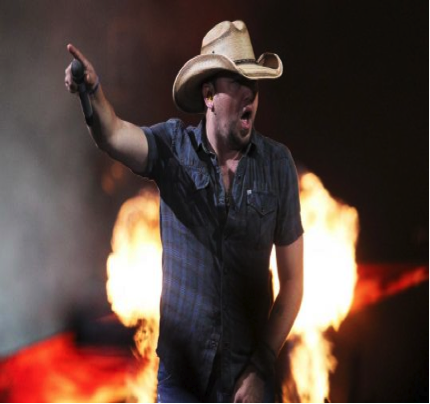 As we all impatiently waited for Jason Aldean to come out, I couldn't help to notice that the stadium had reached its full capacity! On stage there were four video screens and a giant letter A. Aldean came out performing his first single in 2005 "Hicktown." He got the crowd moving with "My Kinda Party" and "Fly Over States." One of my favorite parts about concert was when he performed "Don't You Wanna Stay" with Kelly Clarkson. Even though she appeared on a pre-taped on the screen, I found out that was still pretty awesome that he was able to perform that song! Aldean did not take a break during his performance. He sang for about an hour straight! There was a time when he teased the audience in making us believe that he was going to sing "Burning it Down" but he assured the audience that he was going to perform it later on. He finally performed "Burning it Down" and the audience went crazy! He followed the song my performing "Dirt Road Anthem" and "Crazy" which at this point I had already lost my voice.
I can finally be able to scratch off my bucket list seeing Jason Aldean in concert! By far this has been one of the best experiences ever but I was so glad to have had the opportunity to share this with my closest friends! They are just awesome!!