Note: This is an example of Blog Post 5, in which you are asked to reflect on different experiences you had over the course of the semester.
Three of the things related to country music that I have done throughout the semester that have shaped my perception of the genre include watching the Dixie Chicks Documentary "Shut Up and Sing," exploring new featured Country artists in an issue of Garden and Gun Magazine, and attending a Jerry Jeff Walker Concert at Gruene Hall. Each of these things has given me a unique insight into what the world of country music has to offer.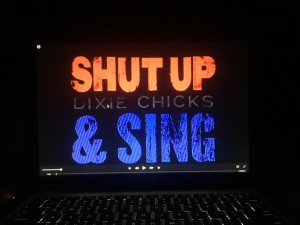 Let me first dive into "Shut Up and Sing" and explain my take on it. To start, you should know that I am a huge Dixie Chicks fan and had never actually done the research to find out why they fell off the face of the planet about 13 years ago. I knew it had to do with slamming Bush but I didn't know what exactly was said and why it had such a huge effect on their career. After watching the documentary, I can see why their words upset so many people. In short, Natalie Maines, the head singer, expressed that she was ashamed the President was from Texas regarding his decisions on the war in Iraq. Her comment caused radio stations to ban their music from being played as a consequence. This documentary has shown me just how conservative the world of country music is at large.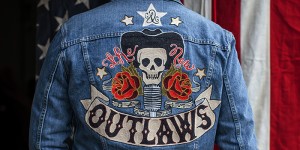 Secondly, I have learned more about Country music through my discovery of several artists featured in Garden and Gun Magazine. These include Aubrey Sellers, Parker Millsap, Margo Price, and Andrew Combs. Of these, my favorite is Parker Millsap. He brings a kind of different flavor to the country scene. His music has a country sound with a little bluesy, rock and roll feel. I typically am not a huge fan of genre mash-ups but for some reason Parker Millsap does it for me. Through this discovery, I have broadened my horizons and become more open-minded to different takes on Country Music.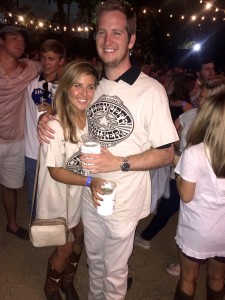 And lastly, my experience at Jerry Jeff's concert at Gruene Hall has left a lasting impression of why I love Country Music so much. When you look around and not a soul in the crowd is wearing something other than cowboy boots, you know you're in good company. I have been to several Jerry Jeff concerts in the past but something about Gruene Hall made this one particularly special. It was a two-steppin, singing every word to every song, surrounded by good people kind of night. I can't think of a better way to see one of the greats do what he does best.
Each of these experiences has shaped my view of Country Music. Whether it clarified a characteristic of the genre, opened my eyes to new aspects, or solidified why I am such a fan, I have learned something from each one. My perception over the course of this semester has been stretched and has grown into a deeper appreciation for the greatest type of music known to man. I am now that much more confident that Country Music is my all time favorite type of music.