Here in Austin, country music is alive and well in so many different ways. Staying connected to your country roots and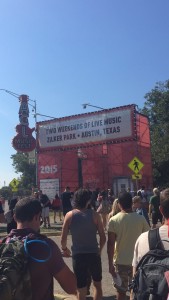 traditions I easily attainable. Whether you want to go out and enjoy live concerts, enjoy a nice meal at an authentic, southern-family style restaurant, or just stay inside your apartment/house and watch an awards ceremony. Austin is known for being weird but isn't always thought of being country, instead being thought of more "hipster" due to the various celebrities and other events being held in the city.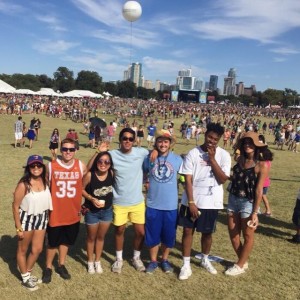 The first experience I took advantage of was ACL, as I previously noted on one of my past blog posts, and I was able to attend Sturgill Simpson's performance on Saturday of the first weekend of this music festival, as well as Dwight Yoakam's performance.
Sturgill Simpson was outstanding and was one of my favorite performances of the weekend (and that's saying a lot because I am also a huge fan of Drake and The Weeknd). While I didn't see every second of most of the artists I was very pleased with my first time. It was a great way to see new country artists I wasn't too familiar with as well as seeing other genres of music. It was so enjoyable it's impossible to sum it up into such few words, so the video below is a small attempt just for you to get a sense of how great just ONE day was!
The next experience I chose to participate in was eating at an authentic historic site. I ate at the restaurant known as Threadgill's. My family was in town for the weekend so we were looking for a place to eat right before they headed back to Dallas. I had the chicken fried steak with mashed potatoes and the broccoli rice casserole and it was fantastic. The chicken fried steak i was told was the best in Austin so I had to try it and so far it has been the best in Austin!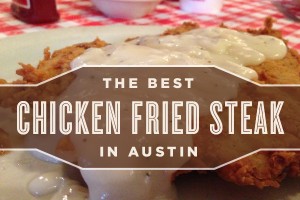 The atmosphere was great, the service was great, and the food was great. The music was enjoyable while at the same time, you could still have a conversation with your family. Next time I go, I want to try their Sunday brunch special. My brother went that route which included an all you can eat breakfast. For the special they had a "salad bar" like station set up with all kinds of fruit and breakfast foods which looked delicious!
The last experience I have enjoyed here in Austin is actually quite simple and most people say "You can do that anywhere though". While it is true that you can watch the CMA awards anywhere, I enjoyed it more here than in previous years because this was the first time I heard about people getting together and having a "watch party". While the biggest headline this year was that Justin Timberlake stole the show with Chris Stapleton, what I remember about that night was enjoying with some close friends and enjoying the country artists be recognized for a great year in country music.
When I first moved to Austin, I never thought the country industry would influence my life this much due to the many country events held or viewed here. That has been a pleasant surprise this Fall semester and I only hope that I will be able to continue enjoying more experiences like these!