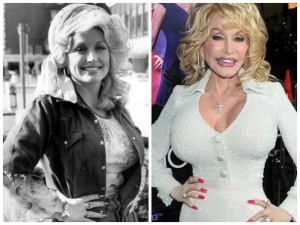 When I think of a female country star, I think of Dolly Parton. The stereotypical country queen is a blonde bombshell with a big country voice, big country hair, and big country boobs. Country music is a genre that has continued to outshine other genres with unparalleled natural talent and has radiated a theme of natural beauty derived from its blue-collar roots of not caring what others may think. However, throughout the previous couple of generations, I feel as if a few particular country stars have conformed to Hollywood influences on beauty preservation and have lost a sense of the reality of growing old.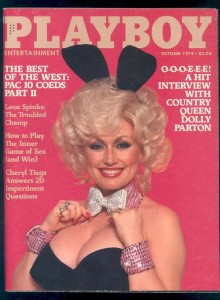 When I think of beauty-gone-bad, I think of Dolly Parton. Not only is she one of the most talented stars in the industry, Dolly Parton is the image of what most people think of when they think of country music. From the beginning of her career, Dolly was obsessed with her looks and always strived to be "prettier", even though she was already one of the prettiest girls in the industry. From the singer's never-ending thirst for satisfaction, she quickly crafted a signature look. Ms. Parton's big blonde hair and massive breasts could be spotted from miles away, but for her that was never enough. Dolly posed for Playboy Magazine in 1978, shifting her from "classic country" to a more sexualized image that greatly contributed to her desire for "bigger and better".
Dolly Parton's career continued through the decades, with each era adding more and more plastic surgery to her look. The singer once admitted, "if I see something sagging, dragging or bagging, I get it sucked, tucked or plucked. It takes a lot of money to look as cheap as I look". Parton's recognition to her spoiled beauty really makes me sad for her, because I feel as if so many beautiful people are so caught up in impressing others that they don't let themselves naturally grow old. Especially within a genre that prides itself in cultivating such down-to-earth people who care more about the music than the image, I am surprised to see so many stars defy that ideal and conform to the media's expectations on how to look.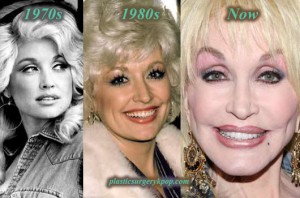 Dolly Parton not only inspired future country singers with her musical talent, she also set a signature tone for the image of the female country star. Several proceeding singers began to craft the stereotypical look and also succeeded in spoiling their natural beauty. Reba McEntire, Kellie Pickler, and even Kenny Rodgers were a few that didn't take growing old as an answer.
Although this whole article has seemed like a rant against plastic surgery, I do believe that if it weren't for Dolly Parton's strive for ageless beauty, she would not be the cute bubbly character that we all know and love. Dolly Parton may have allowed unnatural influences to shape her self-expression, but she created an image that will forever be embellished in the country music hall of fame and has put a serious imprint on the future generations of stars. Despite the plastic surgery, Dolly Parton radiates ageless beauty on the inside and out.
If this is not the cutest, most accurate video of Dolly Parton, then I don't know what is…