Four months ago, I was one of those girls that "true" country music fans hate. Most of my favorite country songs fell into the "bro-country" genre, and were from the likes of Luke Bryan, Chris Young, and Blake Shelton. I'm happy to say that the Rhetoric of Country Music class has opened my eyes to a whole new world of country music. This course has not only taught me extensively about the history of the genre, but has allowed me to better experience the country music scene here in Austin and beyond. Three of my favorite experiences are listed below:
1. Texas Music Magazine
I read the November 2014 issue of Texas Music Magazine to get a flashback to what was happening in the country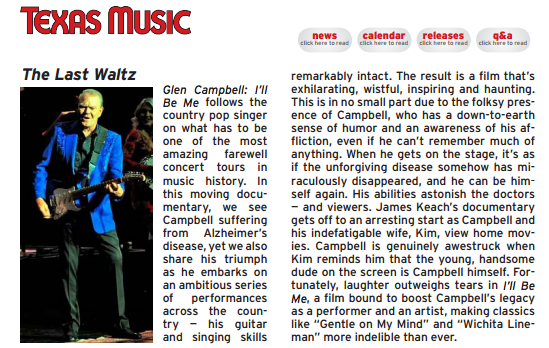 music world a year ago. This issue features a variety of interesting, well-written content including: a discussion of Miranda Lambert at the CMA's, a review of Glen Cambell's documentary I'll Be Me, an interview with James McMurty, a Q&A with Steve Young, and more! I was expecting to see a greater representation of genres, but the content in this issue makes it quite clear that country dominates the Texas music scene (yay!).
2. Sturgill Simpson @ ACL Weekend 1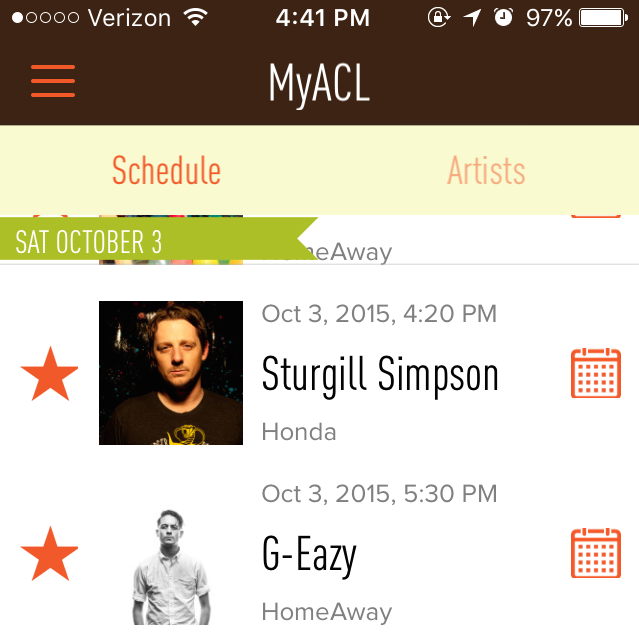 In a sea of altern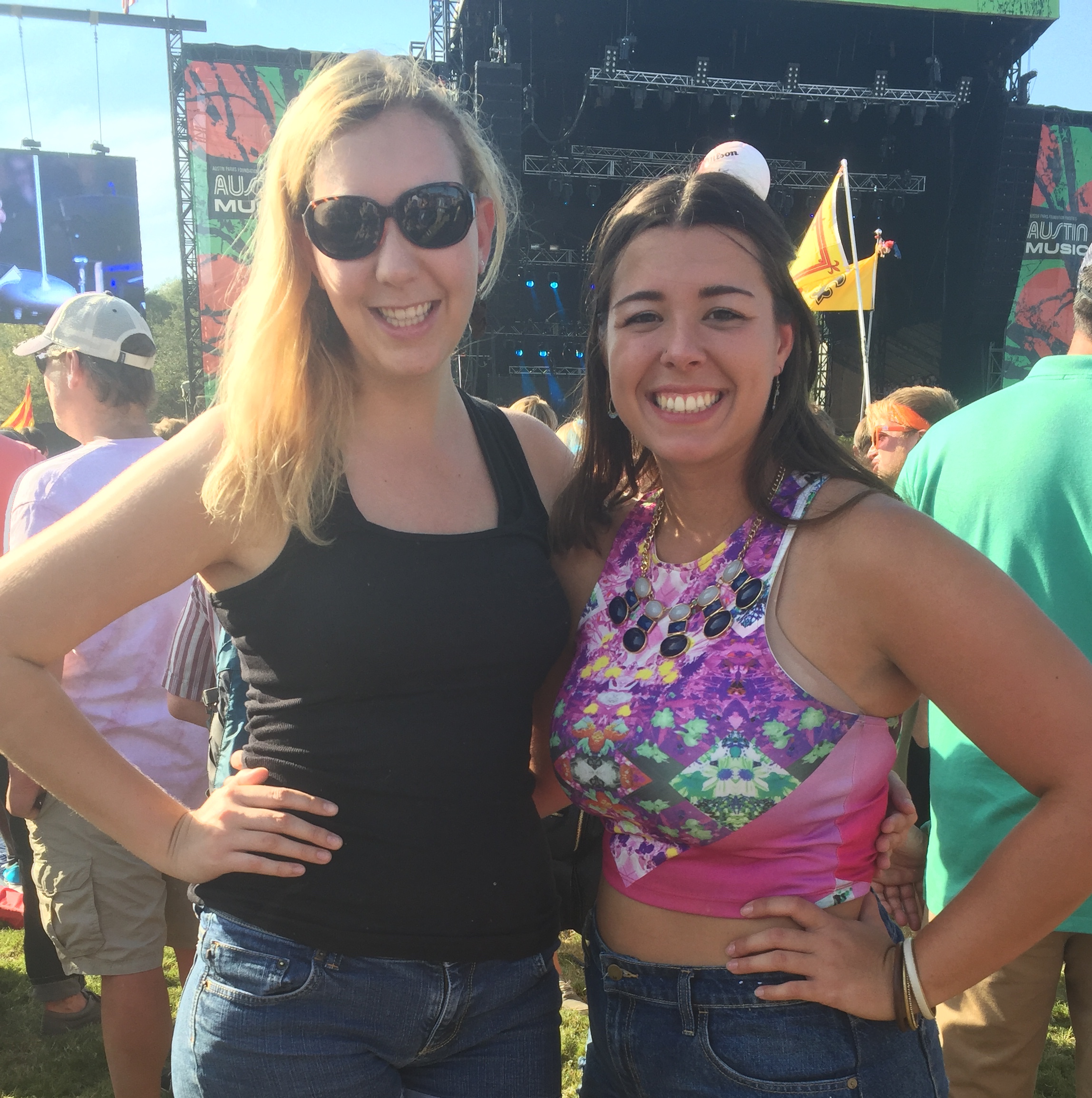 ative and rap artists, I found the time to catch Sturgill Simpson's show on Saturday, October 3rd at the Austin City Limits music festival. My country-music-loving friend tagged along with me, and despite not knowing much of Sturgill Simpson's music, we still had a great time listening and (making an attempt at) dancing. My favorite song he played was Railroad of Sin; all of the guitar solos were so much fun! Overall, it was definitely an older crowd and the atmosphere was a lot more calm than most of the other shows I went too. I didn't get a chance to see Dwight Yoakam so I'm glad Sturgill Simpson was there to provide me with my country music fix!
3. Dallas (2012)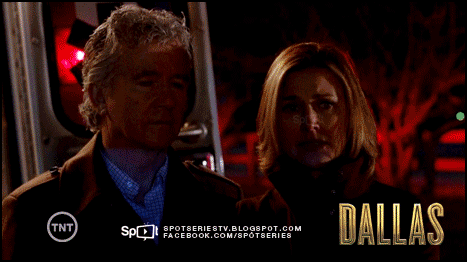 Despite being a radio-television-film major, I'm not a big television-watcher. In order to broaden my horizons a little bit, I decided to check out a few episodes of the show Dallas on Netflix. Unfortunately, this show reminded me exactly why I don't enjoy TV dramas and soap operas (sorry Dallas fans!)–I found it to be painfully overdramatic and ridiculously corny. For those who haven't seen the show or it's 1978 CBS predecessor, Dallas follows a family who strike it rich drilling oil in the great state of Texas. Despite my distaste of the plot and acting, the first few episodes did include some great country songs–one of my personal favorites being Josh Turner's "Your Man". From what I gathered, the series provides a decent mix of country songs from different sub-genres and time periods. It also included many songs from different genres (alternative, rock, etc.).
Coming into this class this past fall, I was a little worried about not being as knowledgeable about the older artists and the history of the genre as some of my peers. Although this worry turned out to be true (I embarrassingly didn't know who Merle Haggard, Conway Twitty, and Alan Jackson were four months ago…), I am so thankful to have gotten the opportunity to expand my country music horizons.
Whether it be through reading a magazine, seeing a live show, or watching a television series, this class has helped me enjoy the genre in a whole new way. I have gained a deeper understanding of country music's progression throughout time, and grown to appreciate the genre and its impact. Listening to country will truly never be the same!