To anyone who has ever made fun of country music (I'm looking at you dad!), please watch this video. Then, watch it again. Then go ahead and remind me how "all country music is meaningless and sounds the same" while you jam to Drake in the background. Unless you've been living under a rock, you know that "Hotline Bling" is quickly taking over the U.S. It's quite scary that a song about receiving a booty call from an ex-girlfriend is virtually more well-known than all of Justin Moore's songs combined.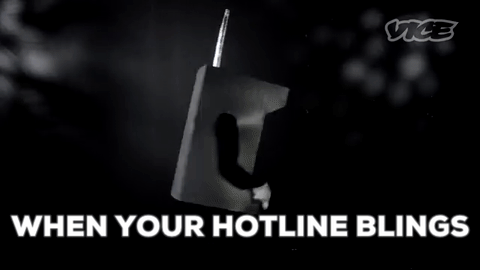 On Tuesday Nov. 3, Phoenix radio station KNIX Country 102.5 posted a video of Justin Moore reading the lyrics to "Hotline Bling," demonstrating the song's senseless (and just plain dumb) lyrics. Featuring Moore's southern accent and sarcastic tone, the hilarious video quickly went viral and was played more than five million times the day it was posted. On YouTube, most of Justin Moore's more-popular music videos have a maximum of ten million views for the entire period they've been online. One could argue that "Hotline Bling" has made Justin Moore more famous than his hits like "Small Town USA" and "If Heaven Wasn't So Far Away" did!
Justin Moore grew up working on his grandparent's cattle farm in a small town in Arkansas. He began singing at the age of two, and continued to pursue his dream of making music throughout his youth. Upon graduating high school, he moved to Nashville where he eventually earned some opening spots on tours with artists like Luke Bryan, Trace Adkins, and Brooks & Dunn.
In 2008, Moore released his first single, "Back That Thing Up," and made it onto Billboard's "Country Top 40" chart. He released a second single, "Small Town USA," in 2009; it reached number one on Billboard's "Hot Country" chart and paved the way for his self-titled debut album.
Fast-forward a few years and Moore is still going strong. In 2014 he received the New Artist of the Year award from the Academy of Country Music Awards. He just released his (cleverly-named) latest single, "You Look Like I Need a Drink," on Oct. 30. while he continues to work on his fourth album.
Justin Moore is a great example of a kid who had a dream, and reached it through hard work and dedication. I am hopeful that he'll continue to release high-quality work and mark his territory in the country music world. Move over Drake because Justin Moore is the real Champagne Papi.